I actually feel sorry for this young lady, who "shot herself in the foot that stepped in it". She "tweeted" out, "So who is going to take one for the team and kill Kavanaugh"?  She soon realized it was not a wise suggestion for a part-time, special-needs schoolteacher to make, and deleted her tweet, but it was too late. Many had taken "screen shots" of her tweet.
https://web.archive.org/web/20181007052413/https:/twitter.com/lookitssammm
The above picture is from an innocent tweet that states, "I made a yarn butterfly today". However she also seems to think of herself as a militant feminist, and tweeted, "Being called a fat ugly cunt by a random guy on Twitter is probably the highlight of my entire life," (which I don't claim to fully understand).
In any case, she very swiftly found herself called to task by more than "a random guy". She was reported to the FBI and (worse) her school system, and placed on "paid administrative leave." The hornet's nest she stirred up wouldn't die down, and yesterday she resigned from her position as a part-time "special education" teacher.
I think one reason I feel sorry for her is that she reminds me of a young teacher I knew back in the 1970's who was in some ways "radical" (for that time), and who had a fair amount of anger to get off her chest due to the insensitivity of a boyfriend who felt he had better things to do than to listen a girlfriend's long-winded angst. I did have time to listen, and of course the boyfriend eventually got jealous, but that is a soap opera for some other coffee break.
What I see in the current situation is that it is almost a form of "virtue signaling" for feminists to spew anger at men for their failures.  I am fairly sure this young woman didn't really want the supreme court justice assassinated, but rather was indulging in hyperbole. If not, it seems a sort of madness for the same people, people who claim that gun-control and pacifism are good things, to  advocate murder.
The problem is that some fellows try to please such women: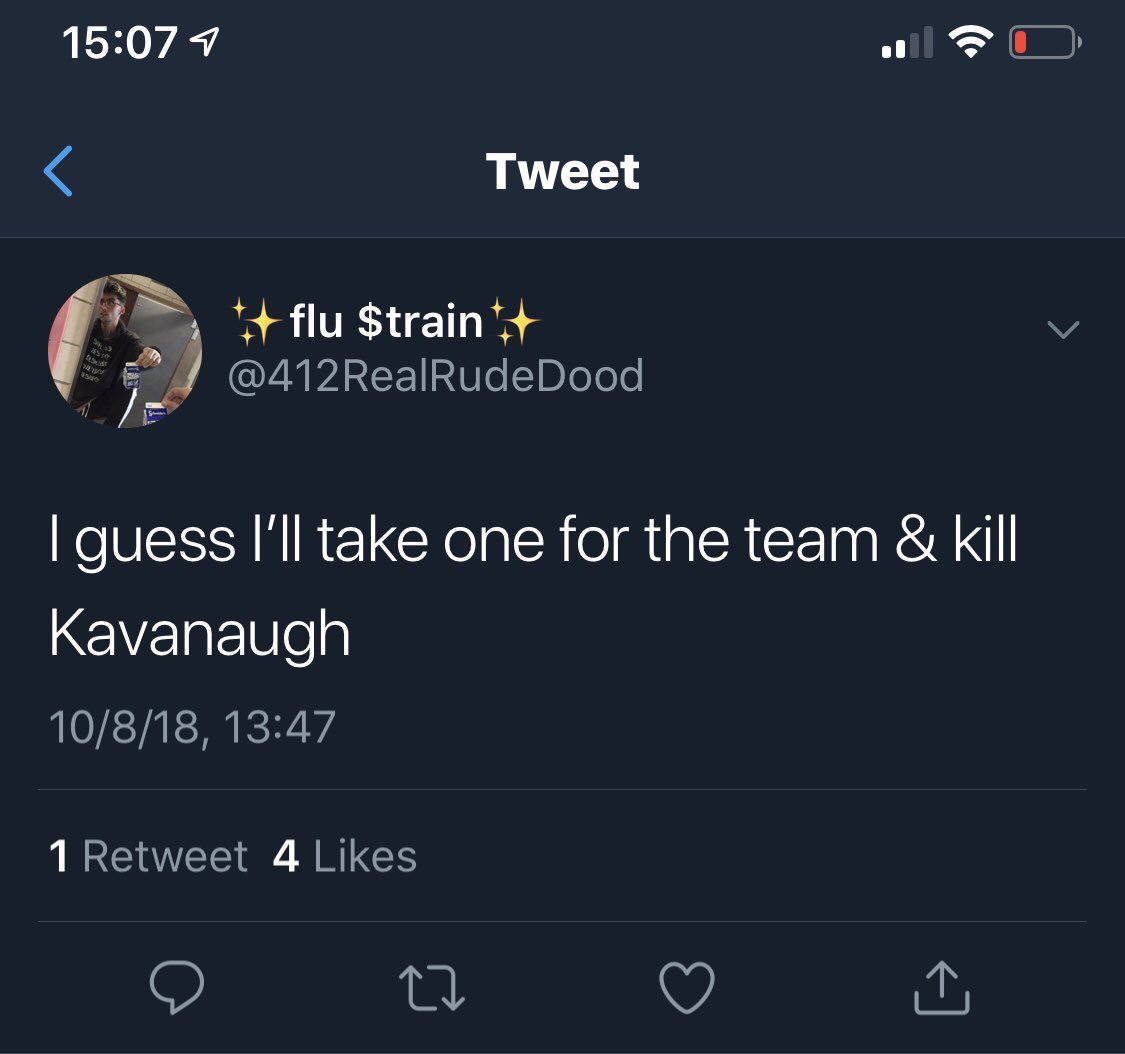 Even if this is merely big talk and hyperbole it is bound to generate push-back on the part of those who feel death-threats towards a Supreme Court Justice are past the bounds of civilized behavior. There are demands the young teacher now spend time in jail.
Apparently the young teacher also works a second job at "Granite City Brewery", and the manager of the place has been politely fielding phone-calls from all over the nation. He says his boss is aware of the situation and is "handling it".
To me this seems much ado about nothing. Hopefully the young woman is getting attention she needs, and her behavior was a way of crying out for help.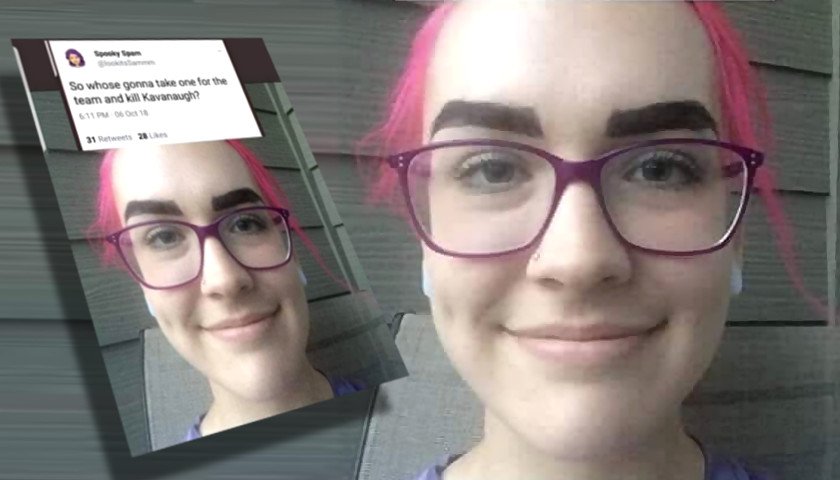 However it does seem to me that the smear-campaign against Kavanaugh is generating corroborating evidence of wrong-doing, but not a bit of the corroborating  evidence involves Kavanaugh, but rather those who seek to destroy him. Rather than getting him in trouble they are getting themselves in trouble.
It is upsetting for me to watch my fellow Americans walk a cliff's edge on the verge of social insanity, and I think I may just shut off my computer and utterly ignore the news for a while.  At times the brain needs a rest, and, with all the leaves changing, it is a beautiful time of year in these parts.